Special Services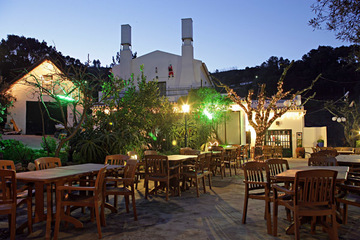 • In our restaurant we have the ability to receive groups and other, arranged marriages, baptized, celebration of golden wedding , silver, end of courses in private rooms, among others.
• Can watch in private room with your friends to a football game your club or our selection.
• Do not forget you can also enjoy a romantic dinner one of our rooms the firelight, with all the comfort and privacy. Take advantage of our accessibility.
• Close on December 24, but we are open 25 December (only with reservation) with special Christmas decoration
• We excel for good service and excellent quality of our dishes.
• If Smoking is not necessary to move to outside, we have a special room so you can relax in comfort and enjoy your cigarette.
• At the request, organize live music events during the above mentioned.
Contact us at the numbers: 966 249 070 / 913 081 349 or fixed: 282 912 874