Hiking
Enjoy our walking routes accompanied by a guide with the proper knowledge of "Serra de Monchique".
Join us in this discovery and be part of these walks, be enchanted by the beauty of "Serra de Monchique", with a wonderful landscapes, with fresh air, the silence of the Sierra, where you hear only the chirping of birds.
One of the pathways leads us to "Picota", which is the 2nd highest point of the Algarve. On the way, we have the opportunity to enjoy many species of cistus and orchids, as well as the magnificent pink rose Albardeira.
In this region we find ancient oaks and eucalyptus trees, as we reach "Picota", on clear days, you can enjoy a dazzling view to the south coast of the Algarve.
Our walks have different time lengths such as 30 minutes, 1 hour, 2 hours, 3 hours.
Climbs to the mountain where tranquility is dominat, the tranquility and beauty of landscapes full of purity, free of pollution and away from the bustle of day-to-day.
Passages by streams, waterfalls, flower houses, water mills, arbutus distilleries, bee hives where you can extract honeycombs.
Visit the convent of "Nossa Sra. do Desterro" with spectacular view across the village.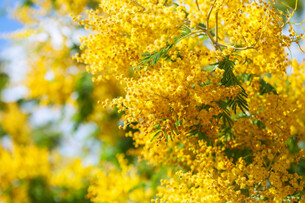 Visit this mountainous region with its great plant variety and its mild climate, often dubbed the "Garden of the Algarve".
Departure and arrival from "Jardim das Oliveiras".
Hiking with breakfast or dinner at "Jardim das Oliveiras".
Groups must have a minimum of 15 people.
PWalks with a guide who speaks Portuguese, English and German.
(We recommend comfortable and specific shoes for walking on all types of terrain, light and comfortable clothes and something warmer for the colder days).